Much like preparing for a prize fight, a bodybuilding competition or any other sporting event, I stay in riding shape most of the year. I've made a few notes below. After riding 67,000 miles in 36 months, this is how I roll. It works for me. Following these tips will guarantee a great ride.
1.Check the weather
We live in the age of Weatherbug. Although weather changes all the time, if you pay attention in the two weeks prior to your departure, there should be few surprises. Of course, afternoon storms will pop up so pay attention to the next section.
2.Gear Up
Don't leave home without your gear. ATGATT. All the gear, All the time. I may not wear as much gear as I should but… I never leave home without the following.
Helmet (2 if you can) A full face is great for protection and weather, even if it's hot.
Rain Gear
Heated Gear
3 pair of gloves: light, medium and heated
Sunscreen
Hydration system (straps onto my pack)
Cover for my sweet Freedom Glide (In search of one)
3.Get plenty of consistent rest.
I cannot stress the importance of great sleep. Without it your body will operate at half speed.
4.Eat Healthy
I can say the same here. I cannot stress the importance of eating proper food. I pack healthy snacks on the bike to last 2-3 days.
Protein Shots
Hydration electrolytes
Energy bars (I'm very picky)
Nuts & Dried Fruit (I love cashews & raisins)
5.Hydrate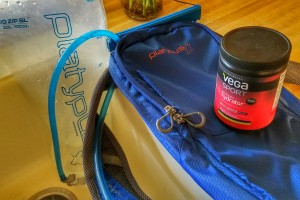 Dehydration is not fun, and it can cause very severe side effects including death if not treated. Because I stay hydrated all the time, this step is automatic for me but….make sure you are hydrating leading up to your departure, no matter the temps you'll be riding in. A motorcycle rider loses 1 pint of fluid an hour just from exposure to Mother Nature and the elements. Imagine when you combine that factor with heat.
6.Meditate
Being able to focus on the ride is a dream we all strive for. I fight that monkey brain that continues to want to interfere with my feng shui on the road. When riding…..just ride. I began meditating about 18 months ago. It has changed my life. Thank you, Oprah and Deepak
7.Let's talk Insurance
I think of insurance as part of my protective gear. And I know I'm fully covered. I carry a policy that provides $1,000,000 in both per person and per occurrence Bodily Injury liability coverage, $100,000 in Property Damage Liability Coverage, and (perhaps more importantly) $1,000,000 in Uninsured/Underinsured Motorists Coverage. I added $12,000 in customization coverage and added in $1000 for my riding gear and $500 for my helmet. I ride with peace of mind knowing I am Fully Covered. (I admit, I do need a better jacket. Soon)
The night before
Now I am really stoked and so ready to head out.
I pack my bike.
In bed, in a very dark room, by 8pm
Up at 4, pulling out by 5.
I'm a happy girl.